Onze organisatie ondersteunt dagelijks bedrijven in hun IT behoefte. We geloven rotsvast dat digitale innovatie de sleutel is om te groeien en hierbij staat jouw business centraal. We streven naar duurzame partnerships en helpen je organisatie slim te investeren zodat je bedrijf optimaal kan draaien, daarom zijn onze experten dagelijks in de weer met jouw uitdagingen, processen en workflows zodat je mensen optimaal kunnen werken en presteren.
IT-resources nodig voor je project? Als strategische partner bieden we je resources voor zowel projecten op korte als op lange termijn. Onze experts kunnen uw IT-infrastructuur ontwerpen, installeren, ondersteunen en onderhouden op basis van uw specifieke behoeften. Bij 'On The Spot' draait het volledig om jouw business, we zoeken samen naar de best mogelijke formule om zo exact te kunnen bieden wat je nodig hebt!
Heb je voor je bedrijf specifieke doelen voor ogen? Onze services zijn ontworpen om de infrastructuur van jouw bedrijf optimaal te laten presteren. Duidelijke afspraken en een professioneel team vormen ter plekke de onmisbare basis van IT. Onze consultant is een meewerkend adviseur, hij geeft je doelstellingen vorm en gaat er mee aan de slag. Wij gaan voor concreet resultaat: Je hebt geen zorgen, werkt sneller en behaalt betere resultaten! 
Wij begrijpen maar al te goed dat ieder bedrijf georganiseerd is door specifieke processen. Software op maat is de absolute garantie voor de efficiënte ondersteuning van je bedrijfswerking en je krijgt ook exact wat je nodig hebt zonder compromis! Heb je inmiddels software en nog specifieke behoeftes of ideeën die op het eerste zicht niet mogelijk zijn? Wij bieden ook oplossingen door het ontwikkelen van Add-on's en interfaces.
We zijn trots op wie we zijn en houden van wat we doen, IT is onze hobby en we knarsen onze tanden als dat nodig is! We leren, anticiperen en staan ​​altijd klaar om onze klanten te ondersteunen.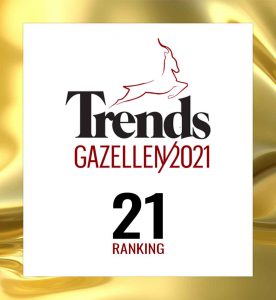 BlueIT Trends Gazellen 2021!
Gazellen zijn snelgroeiende bedrijven, bovendien vormen ze een integraal onderdeel van ons economisch landschap. Deze competitieve ondernemingen hebben een positieve invloed op het ondernemingsklimaat in hun regio. Het zijn krachtbronnen van innovatie en werkgelegenheid. De Trends Gazellen worden bestempeld als een inspirerend rolmodel voor andere bedrijven.
Meer info over Trends Gazellen: Trends Gazellen 2021
Bekijk hier onze ranking van 2021 Rangschikking Antwerpse Gazellen (kleine bedrijven)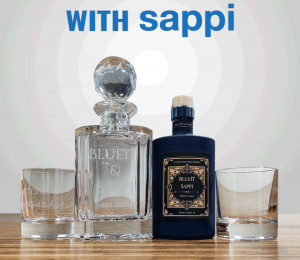 Vandaag vieren wij onze 20-jarige samenwerking met Sappi! Graag zouden...
Lees meer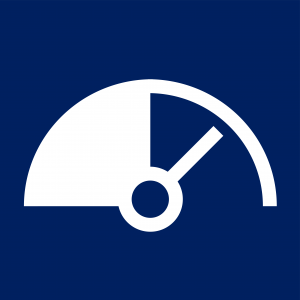 De applicatie maakt eenvoudig digitaal stempelen en voortgang van werktaken...
Lees meer