DokPlan is a software application for tracking performance and remuneration of the various dockers, it manages the complete payroll processing and all related matters.
We know that this process can be extremely time-consuming, this is where the power of DokPlan comes into play. We provide a simplified process where ease of use is central. This ensures smooth and time-saving operation all within 1 large software package.
With the optional planning you can also plan your dock workers and machines in a simple and flexible way.
Complete payroll processing for dockers, craftsmen and logistics workers
DokPlan automates the management of:
Wages and indexations
Performance
Supplements
Waiting files
Machine Cost
Payslips (bulk processing)
Meal vouchers
Transfers
The transactions of these functions are kept in the history.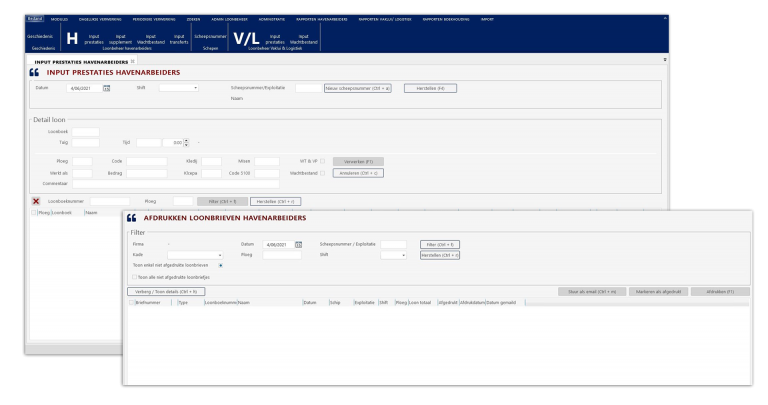 DokPlan is structured in such a way that all information is sent easily and quickly to CEPA.
DokPlan follows the rules of CEPA.
Extensive import functionalities
Accountancy
Meal vouchers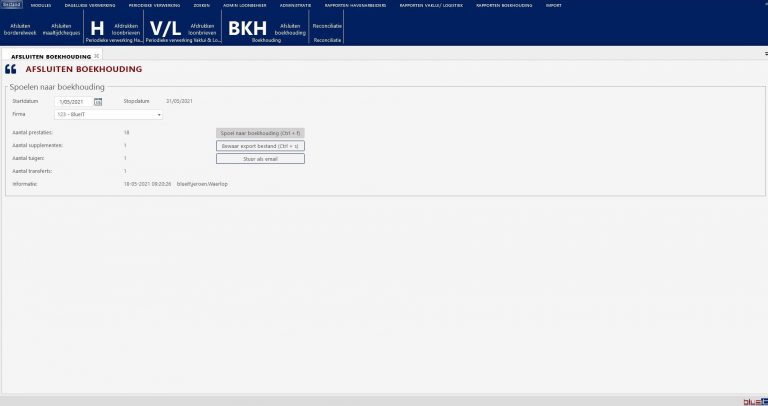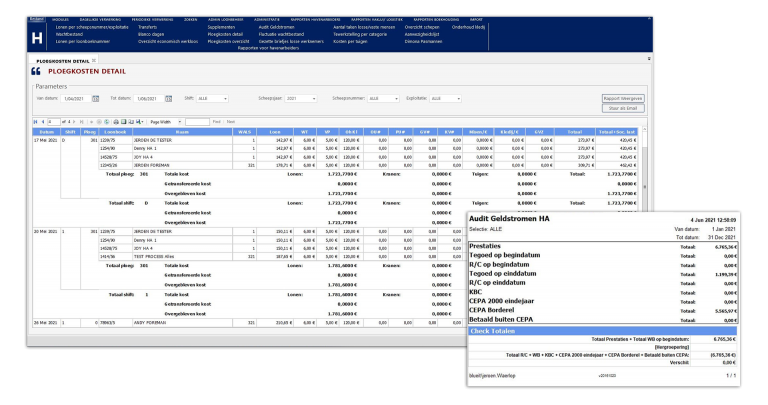 Standard Essential Reports
The components below are fully managed in DokPlan.
This application allows the management of dock workers' absences. It complies with the specific law of the port and provides a one-to-one interface with CEPA.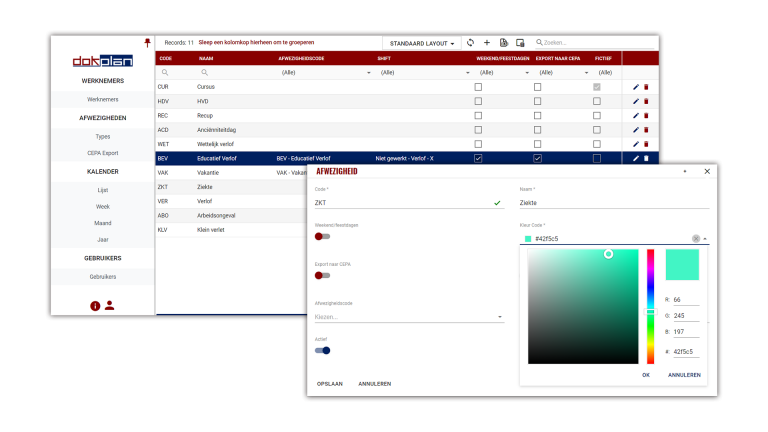 Manage the absences of dockers from A to Z
From adding employees to actually planning the absences.
Absences can be managed in a list, week, month and year view.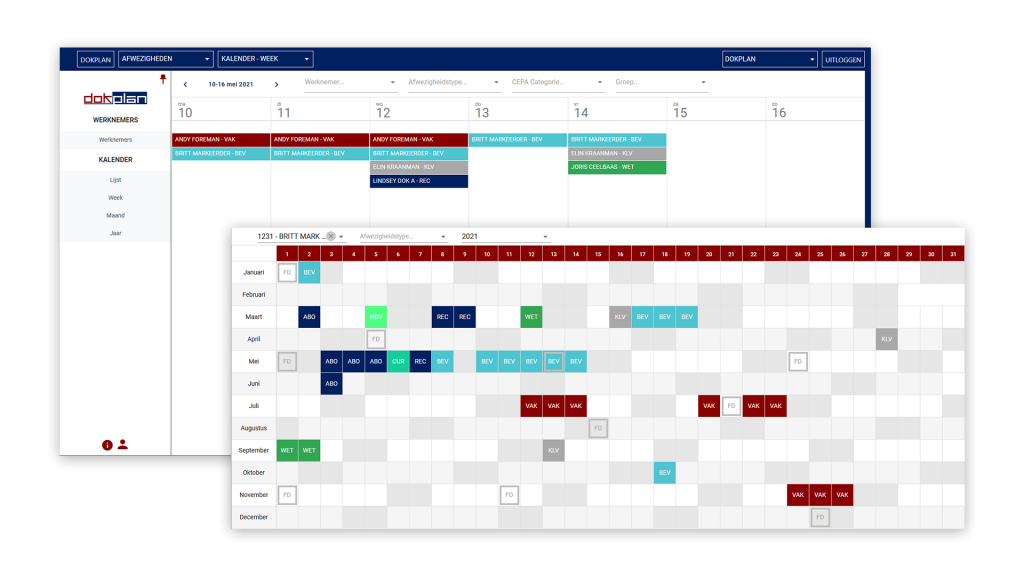 As a preplanner (operation manager) you must determine in advance how many employees/machines should be planned. The pre-planning tool helps you simplify this process. It offers a structured overview with all kinds of functionalities. One of these functions is the interface with the schedule.
As dispatchers you have to schedule all employees/machines quickly. Our scheduling tool ensures that this process can run smoothly and time-saving through a range of support functions, such as employee availability.
The access control is a very powerful control tool that allows you to determine who has access and who does not, thus preventing unwanted access. This tool gives you an overview of when someone was present at any time of the day.
Savings plan and group insurance
Management of savings plan per employee.
Bike plan management per employee.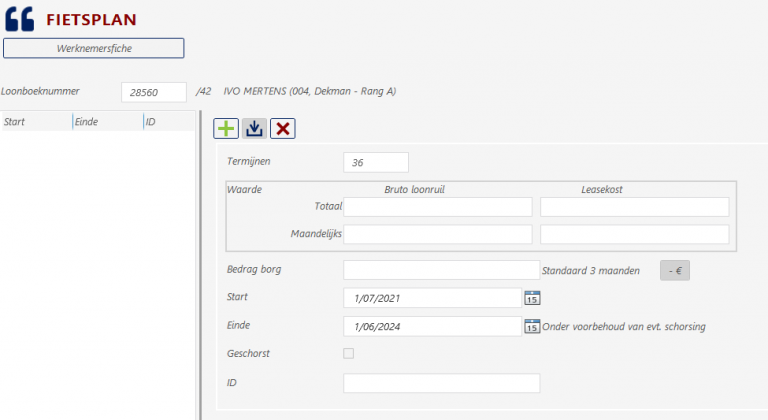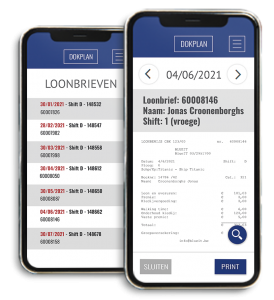 Consult and manage your personal data & salary information
Payslips
Print your payslips at any time of the day.