Our experts help to you make the best choices and invest smart in IT, this way your company works better and more efficiently without all kinds of headaches. Do you have specific goals in mind?
Clear agreements and a professional team form the indispensable basis of your IT on site.
Our consultant is a cooperating advisor, he shapes your objectives and gets to work with them.
No worries, you'll work faster and get better results!
HARDWARE & INFRASTRUCTURE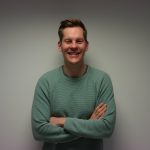 IT-Experts nodig voor je bedrijf? Als strategische partner bieden we je resources voor zowel projecten op korte als op lange termijn. Onze experts kunnen uw IT-infrastructuur ontwerpen, installeren, ondersteunen en onderhouden op basis van uw specifieke behoefte. Bij 'On The Spot' draait het volledig om jouw business, we helpen je om je problemen op te lossen en nieuwe kansen te grijpen.
Duidelijke afspraken, hoogwaardige service en een enthousiaste expert voor jouw project!