Need IT Experts for your business? As a strategic partner, we offer resources for both short-term and long-term projects. Our experts can design, install, support and maintain your IT infrastructure based on your specific needs.
At 'On The Spot' it is all about your business, we help you to solve your problems and seize new opportunities.
Clear agreements, high-quality service and an enthusiastic expert for your project!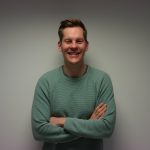 IT-Experts nodig voor je bedrijf? Als strategische partner bieden we je resources voor zowel projecten op korte als op lange termijn. Onze experts kunnen uw IT-infrastructuur ontwerpen, installeren, ondersteunen en onderhouden op basis van uw specifieke behoefte. Bij 'On The Spot' draait het volledig om jouw business, we helpen je om je problemen op te lossen en nieuwe kansen te grijpen.
Duidelijke afspraken, hoogwaardige service en een enthousiaste expert voor jouw project!